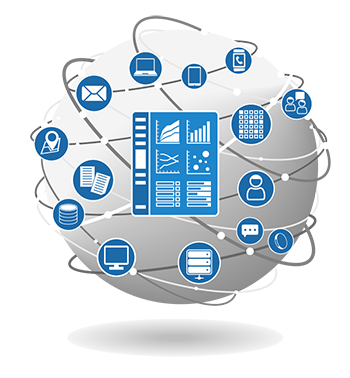 Business Intelligent Technologies
Data systems and business technologies are an integral part of organizations' ongoing operations. The course 'Business Technologies' introduces diverse types of technology systems and focuses on their commercial aspects. Furthermore, the course depicts different facets of inquiry and presentation and portrays big data insight extraction, which is gathered via collection, inquiry, and visualization tools. These tools are mandatory in the business environment due to the volume and pace in which data are formed and collected, and owing to businesses needs to make quick and smart decisions.
The course examines how data analysis technologies are used to improve decision-making processes, teaches the fundamentals and techniques of data analysis, and inspects examples from the business realm to comprehend the use of these techniques. Moreover, the course aims to implement data analysis 'direct thinking' and demonstrate the usage of the different models. Over the course of the semester, students will use the following tools: Power Query and PowerPivot in Excel in order to connect data from diverse sources and to create multifaceted modeling. The students will also perform an inquiry of the models from indicator boards through indicators in DAX. Ultimately, the course provides a practical and theoretical knowledge of Business Technologies.